Outreach
Providers can expect one-on-one support with every encounter.
An effective outreach solution balances powerful self-service tools with skilled customer service. At CGS, that means a multi-prong approach with tiered service levels that provide the exact service you need when you need it.
We ensure that physicians have toll-free access to a highly intuitive, interactive voice response (IVR) system that's available 24 hours. And for more in-depth inquiries, providers can easily reach highly trained CSR support within a two-level, skills-based triage approach.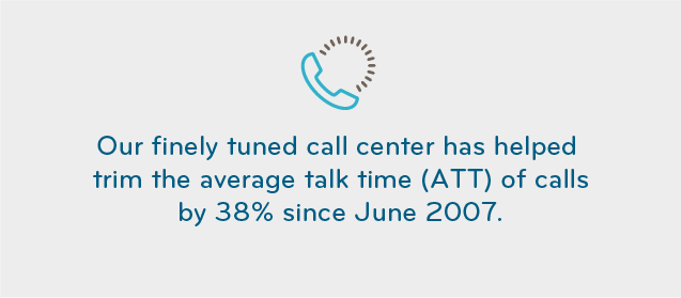 Inside the call center, sophisticated technology balances CSR workload and call distribution. This ensures that calls route to the CSR best suited to meet the caller's needs for faster call resolution. Service is available in English and Spanish, and TTY with access to third-party translation services for additional foreign languages.
We can also help you operationalize your quality improvement strategies with Tracking History and Online Reporting (THOR), which details call history and provider trends to identify emerging issues and prevent CSR "shopping."