Customer Service
There's more to a call center than sophisticated technology.
How you handle member service matters. We help you respond effectively, timely and with unparalleled customer satisfaction.
Our member contact center is staffed with CSRs who are trained to resolve member issues with service eligibility, provider identification, and healthcare quality reporting. Representatives have seamless access to databases for health plan and individual account information, which quickly answer inquiries about claims, coverage, plan eligibility, and local network providers and hospitals.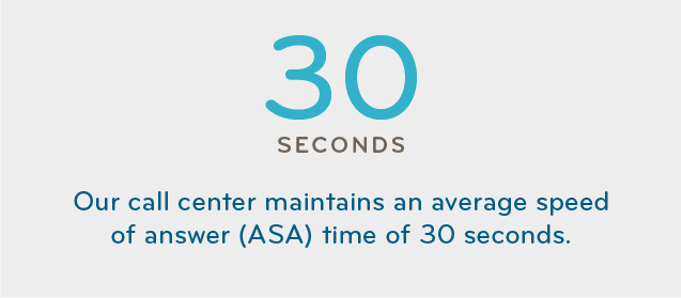 In the contact center, Level 1 CSRs provide support and resolution for 95 percent of calls while experienced Level 2 CSRs are quickly accessible to handle more complex scenarios. The center is staffed to maintain regulatory compliance as well as to handle any health plan-specific service requirements.
Finally, key call center metrics can be shared with other functional areas to address growing trends, reduce claims error rates, and eliminate improper claim payments.