Call Center
Answer your call center needs with speed, friendliness and accuracy.
Our sophisticated call center technology is enhanced by an even better asset: an expertly trained team of CSR professionals.
CGS call centers are staffed to handle your health plan-specific requirements according to your established standards and in a manner that vigilantly maintains full compliance with HIPAA and PHI regulations. When calls arrive, they're immediately addressed by specialists trained to provide accurate and timely resolutions to questions through two levels of support.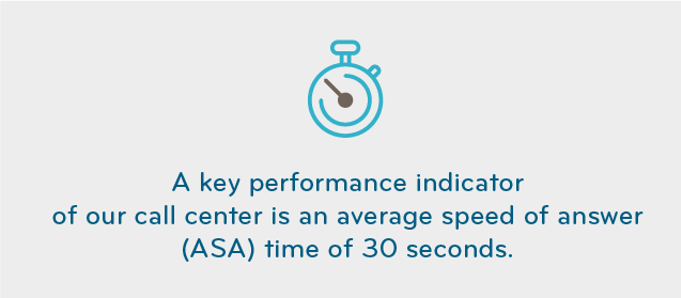 We use extensive logging and tracking of incoming calls to monitor performance, efficiency and accessibility. This helps a tight line on key performance indicators including ASA, average handle time (AHT), abandoned calls and ultimate resolution rates. We're proud to maintain an ASA time of just 30 seconds.